Cello Summer Course
August  10 – 14, 2020
Klooster Frenswegen, Nordhorn (Germany)
Why a five-day cello summer course in Germany?
Yay; a cello vacation in Germany! Will you come along? What would be more fun than playing your cello in a wonderful and relaxed environment and working on some beautiful music for cello ensemble? To improve yourself during Cello Bootcamp? With all sorts of workshops? Professional pianist Tjako van Schie will join us three times to work on cello piano repertoire; pieces that you choose yourself!
This five-day cello summer course is suitable for cellists who can comfortably play in first extended position. Cellists that are more advanced are of course welcome to attend as well. The chosen music will prove to be challenging and fun for everyone!
Improving your technique
During this five-day summer course, all sorts of stylistic characteristics of baroque music, the classical era and romantic and modern music are discussed, guaranteed to provide you with new insights. There will also be time for improvisation, modern music and light music, folk tunes and reflection, by playing the music and focussing on relaxation while playing.
All lessons are taught in groups. Don't forget your baroque bow to use in all the baroque pieces we will be playing! If you would like to purchase a baroque bow, let me know and I'll bring one for you. I can accompany you with simple pieces on the grand piano. Private lessons are an option, not included in the course fee. 
Take your level to the next level
The workshops are a fun way to work on your technique during technical hour. Make use of these techniques while playing the pieces you are working on during this course. Musical expression depends on the technical abilities and control you have mastered to play the piece the way you feel it.
Expand your musical repertoire for cello ensembles
To refresh the passion you feel for the cello and to keep your playing exciting, it is important to keep expanding your repertoire and playing styles. Working on a baroque piece is very different from playing a romantic piece. Take this chance to work on that!
Inspiration
By adding new styles and techniques to your playing and by watching and listening to the other attending cellists, you can learn more ways to express your ideas and feelings through the cello. Get inspired and bring your own sheet music to play with others in the evenings.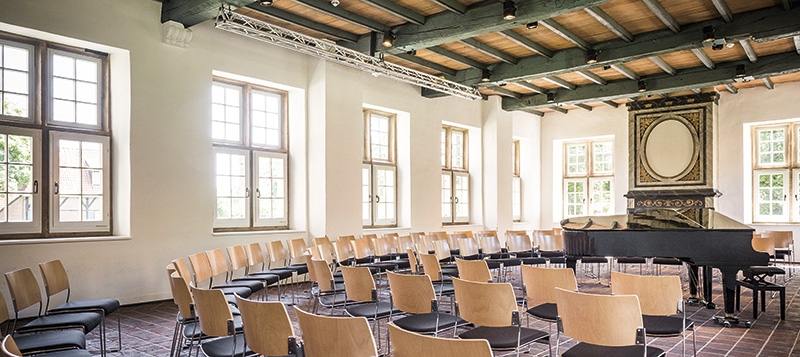 Want to sign up? Let's talk!
If you sign up for the five-day summer course, we will – if we haven't met yet – schedule an appointment on Skype. During this appointment, I would like to see you play the cello so that I can get an idea of where you are and what you would like to work on during the course. This way, you can get the most out of your cello week. Of course, it is also possible to meet up in my studio in Amsterdam or in Havelte, Drenthe.
You can apply for the Skype session through this contact form. If you want to apply directly for this five-day summer course, keep on reading…
My Skype name is: Scarlett Arts
Yes Scarlett, I would like to Skype!
Watch this video about the location, Monastery Frenswegen in Germany, to get an impression:
Prefer to book a private lesson as well?
It is possible to schedule a private lesson in addition to the course; this is not in the course fee included. We will arrange this beforehand, and the lesson will take place on an evening during the week.
The fee for a private lesson of 1 hour is € 45.
When you book a private lesson, you pay this lesson that day.
You can also book pianist Tjako van Schie for accompanying you an extra hour  (and fellow students?); he charges € 49,00 an hour.  Please arrnage this before the course starts to avoid inavailability.
Tuition
Next year, the fee for the cello summer course will be €950.00.
This year, as a PILOT, the course will cost only € 850.00! Sign up by sending an e-mail to info@celloverkoop.nl or by filling out the form below.
What will you get?
All lessons are group lessons.
Five days full of cello workshops and cello bootcamp: cello techniques and playing together in an ensemble, guided by me, Scarlett.
Daily workshops with exciting and surprising themes.
A pianist to work with twice on pieces of your choice.
A renovated single room in Monastery Frenswegen. The room is just big enough for you to practice.
Three meals a day, two breaks with coffee and tea, and a tour of the premises on the day of arrival.
During the evenings, there is a communal space at our disposal. You can order drinks (at your own expense) in the bar of Monastery Frenswegen. If you would like to, you can schedule a private lesson in the evenings with me (as long as there are spots available). This fee is apart from the Five day course fee. The fee for a private lesson of 1 hour is € 45. A private hour with the pianist will cost € 49,00. 
The provisional timetable on the 10th of August is as follows: arrival at Frenswegen from 10 am. At 11 am: Welcome in the auditorium. 14th Of August: musical performances after lunch, then drinks and socialising to conclude the week.
The course fee is non-refundable. Only when I am not able to give the course, 100% refund will be a fact. It is possible to pay it in two parts.
 Please also read the information flyer about this course:
Of course I'll sign up for the 5-day Cello Summer Course!
Frequently asked questions:
Do I have to make reservations for accommodation myself?
No. If you sign up, I will take care of everything regarding the accommodation for you.
Are all meals included?
Yes; breakfast, lunch and dinner.
Will there be vegetarian meals available?
Yes. Please state all your dietary requirements and they will be taken into account.
Can I come without my cello?
Yes you can come without your cello and rent one from me. The costs are € 30,00 for the five days.
How do I get there?
I think the best way to get to Frenswegen (Germany)  is to fly on Amsterdam. Maybe another cellist can give you a ride so that you can share costs? It is only an hour drive from Amsterdam.
What language is spoken?
We will speak English, and I might translate to Dutch for the dutch people who prefer this. I also speak German and French but I think we will stick to English and Dutch.
Will someone take photographs or make a video?
Yes, and these videos and photos will be shared with you as well for learning purposes (e.g. posture, learning process).
Is it certain that the course will take place?
The course will take place on the condition that there is a minimum of 6 participants. In June 2020 at the latest, it will be clear whether this number has been reached or not. Inform your cello partner about this course and attend together!
Do I pay the fee beforehand?
Yes. If you so wish, it is possible to pay the fee in two payment terms. The last one should be received by me before the first of June 2020 at the latest.
Any other questions? Don't be afraid to ask them; I'm happy to answer!
Scarlett Arts
Cello teacher
+316-18189005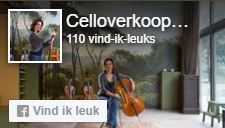 We gaan zorgvuldig om met je gegevens. Je kunt de privacyverklaring hier lezen. Bij aanmelding geef je toestemming om de VideoBlogPost te ontvangen en op de hoogte te blijven van onze producten en diensten.